Bollywood blockbusters have covered almost all sorts of genres and themes, with sports being the most epic. From Priyanka Chopra to Aamir Khan, all our top actors have their share of remarkable sports films. With a great history of the nation in sports, movies made on inspiring stories of sportspersons take us on an emotional and enjoyable ride.
India has been blessed with some of the great sportspersons like Milkha Singh and MS Dhoni; who have risen above their personal limitations and achieved something for themselves and the nation. Such stories motivate the filmmakers to portray their journey on big screen. Let's have a look at some of them.
1. MS Dhoni: The Untold Story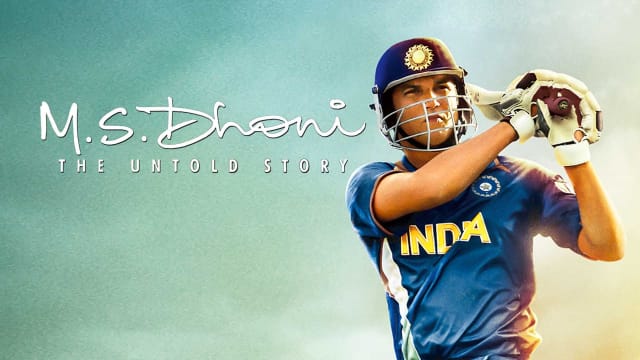 It is based on the life of former Captain of the Indian Cricket Team, Mahendra Singh Dhoni. MS Dhoni, one of the India's great cricketers totally deserved this biopic. The movie was released on September 30, 2016 and chronicles the life of Dhoni from a young age. The film stars late Sushant Singh Rajput as MS Dhoni, Kiara Advani, Disha Patani and Anupam Kher.
It describes the story of a young boy who tries to please his father by working for Indian Railways, but ultimately decides to follow his dream of playing for the Indian Cricket Team. Sushant Singh Rajput did a great job in replicating his personality.
2. Mary Kom
Mary Kom is another of the great biopics that deserves a must watch. It describes the journey of Mary Kom to become a boxer and to her victory at 2008 World Boxing Championship.
It stars Priyanka Chopra in the lead role, who played her role with all the grace. Her efforts at learning boxing and putting muscle strength are quite visible and impressive. She played the role of a boxer as well as a mother and the various shades of her role seemed quite authentic.
3. Bhaag Milkha Bhaag
Bhaag Milkha Bhaag is another epic story of 'the flying Sikh', athlete and Olympian Milkha Singh; who was a champion of the Commonwealth games. It depicts how Milkha Singh overcame massacre of his family and India-Pakistan partition and became the one who represented India at international sports.
It is the 6th highest grossing bollywood film of 2013 worldwide. In terms of physical transformation, no other actor managed a better impact for the role than Farhan Akhtar. The kind of athletic look that Farhan Akhtar gave provides an exact reflection of the real Milkha Singh.
4. Dangal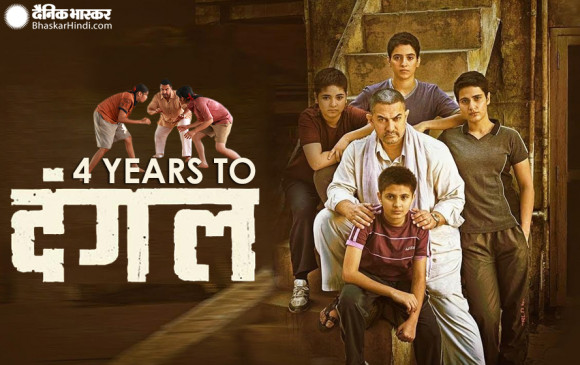 Dangal is a story of a family, where a wrestler Mahavir Singh Phogat trains his daughters Geeta Phogat and Babita Kumari for Commonwealth games. Aamir Khan perfectly plays the role of Mahavir Singh, who gives up on his dream to win a gold at Olympics due to family responsibilities.
But, later, trains his daughters in order to fulfill his dream, despite the stigmas of society. And finally, his daughters fulfill their father's dream of winning a gold for India in wrestling. It is a movie that inspires us to dream and believe that your hard work never goes in vain.
5. Saina
Starred by Parineeti Chopra, Saina is the most recent biopic of a badminton player, Saina Nehwal; who ranked number one in the sport. It is an inspiring story that features financial hardships and various ups and downs in the career of Saina Nehwal. It also shows how people connected with her contribute to her unbreakable spirit. Moreover, it is her mother whose fierce ambition to see her daughter as world no 1, contributes to her success.
These were some of the most amazing and inspiring biopics. And if, by chance, you've missed a movie, then go and watch it as they'll just blow you up with the marvelous plot and execution. All these movies are based on true events and show how an ordinary man is able to fulfill his dreams by not giving up.