Dr. Sundeep Kochar, a world-acclaimed popular Astrologer, Anchor, Motivational Speaker, Actor, Life Coach, Vastu Consultant, and Author, has impacted the lives of individuals throughout the world He has always been managed to effectively apply his astrological knowledge to guide others towards good life pathways. The well-known astrologer has served as a resource for those looking for answers both in India and abroad. Helping individuals in discovering their real-life paths.
Dr. Kochar's comprehensive horoscope assessment and exact information on elements like business, marriages, and profession, as well as Cures for your issue, can assist you in making good life choices.
Sundeep Kochar, the greatest astrologer in Mumbai, has been on several TV shows throughout the world, including 'Guiding Star' on ARY Digital (Dubai), 'Bach ke Rehne' on Zee News, "What's your Rashi?" and 'Kismat Ke Sitare' on Zee TV. 'KKS' has finished 2740 episodes, a first in television history, and has been seen in over 120 countries. He is the only astrologer who has his name inscribed in the 'Limca Book of Records' for anchoring the longest-running astrology program being broadcast on national tv.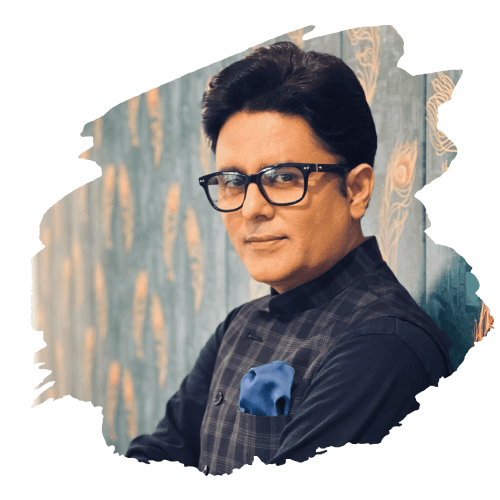 Dr. Sundeep Kochar was awarded the Nostradamus of India Award by his highness Korn Dabbaransi, Ex-Deputy Prime Minister of Thailand, during the 10th International Seminar hosted by the 'All India Business & Community Foundation' in Bangkok on November 11th, 2016.
He has conducted interviews and performed live shows for several radio channels and television networks in India and throughout the world. He is the only Indian astrologer who's been interviewed live by Fox Radio US for his accurate forecasts of Barack Obama's second term as President of the USA of America.
Dr. Sundeep Kochar is studying for an MPhil (Master of Philosophy) in Astrology as a postgraduate degree. To mention some, he has earned the Aapna USA's Parasara Award, International Achievers Award, Super Achievers Award, Brand Ambassador of Astrology, Limca Book of Records, Pride of India, Master of Wisdom, Glory of India, as well as Flag Bearer of Astrology-2016.
He fervently believes in Destiny and how it is predetermined, inscribed, for all humans, and unfolds through time. Destiny makes no distinctions; we must learn to embrace the route which has been carved out for us. Every single being has a goal in life; their routes could be easy or tough, with its due proportion of hardships and sufferings, and for others, this could feel like shifts & roundabouts without any end in sight, full of anger or hopelessness, especially in light of the present financial downturn.
'What will happen, will happen' He is frequently cited as stating; 'so we need to accept and adjust to the change.'
Dr. Sundeep uses his extraordinary astrological abilities to comprehend the person, their driving principles, their ambitions and goals, their flaws as well as their capabilities. By his extensive study of Face Reading, Astrology, and Palmistry, he is capable of empowering people by allowing them to truly understand themselves. Hence why he is regarded as the Most Trusted Indian Astrologer not only in Mumbai and India, however all around the globe.
Visit: https://www.sundeepkochar.com/ for more details
Contact details:9971008899
EMAIL ADDRESS[email protected]