JASMIN BHASIN 'S 31 BIRTHDAY, A LOOK BACK AT HER LIFE :
Jasmin Bhasin completes her 31 years on 28 June 2020; you all must not be aware that she started her journey in Tamil and Telugu movies and pursued ads on television.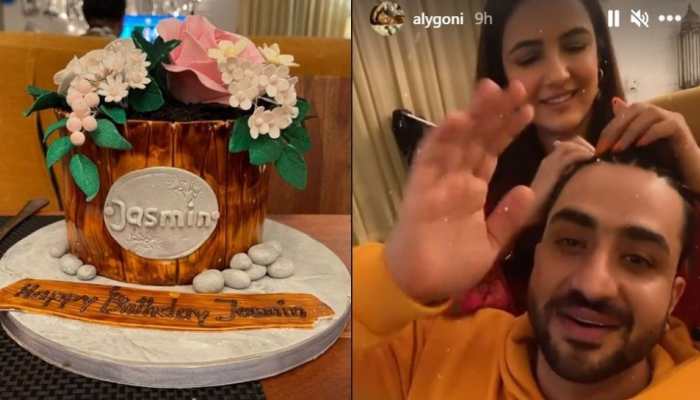 The actress Jasmin Bhasin is currently with her boyfriend, actor Aly Goni in Goa to celebrate her birthday. She has been with him to Jammu, his place. She has a great bond with actor Aly Goni; that was stated in big boss.
Jasmin Bhasin made her debut in serials in 2015. She has done extremely well in television ad. commercials. She also debuted in Tamil films with Vaanam. She has also acted in movies like karodpathi, beta, and ladies and gentlemen.
In 2010, she was featured in an ad for diamonds where she was seen playing the cello wearing a white saree dress; she also wearing different jewelry sets, an off-shoulder dress, with hair tied in a bun. The same year she also starred in an ad for a mobile phone. She was seen wearing a purple tank top with hair tied in two pigtails as she talked to a man.
She was also seen in the fabric whitener ad; she wore a white dress with hoop and left her hair loose in the ad. She ended the ad with a dance. Fans also saw her in an ice cream ad, where she sat at a table with friends while teasing one of their friends. And following that, she was also featured in a face product ad in which she mocked her younger sister over pimples while having breakfast and wiping through her tablet.
She was also seen in a sanitary pad ad, where she was working through her period. Jasmin wore a yellowish-green coloured shirt paired with white pants as she tied into a braid for that ad. She was also seen in a room freshener as, where she was dressed newlywed bride, she opted for pink and golden suit With traditional jewellery. Recently she has been seen in many of the albums and songs for the Punjabi industry. She is working hard every day to make her life better; today, with Aly Goni, she celebrated her birthday in Goa.