MS Dhoni celebrates his 40 birthday.
MS Dhoni is the only captain greeted as history to win all the three ICC trophies he on seven July celebrated his 40h birthday Dhoni is regarded as the most successful Indian captain as his achievements remain unmatched after his prosperous leading India to be 2013 ICC Champions Trophy title he became the first to lift the Champions trophy as well as ICC T20 World Cup, and also saw victory in World Cup in 2011.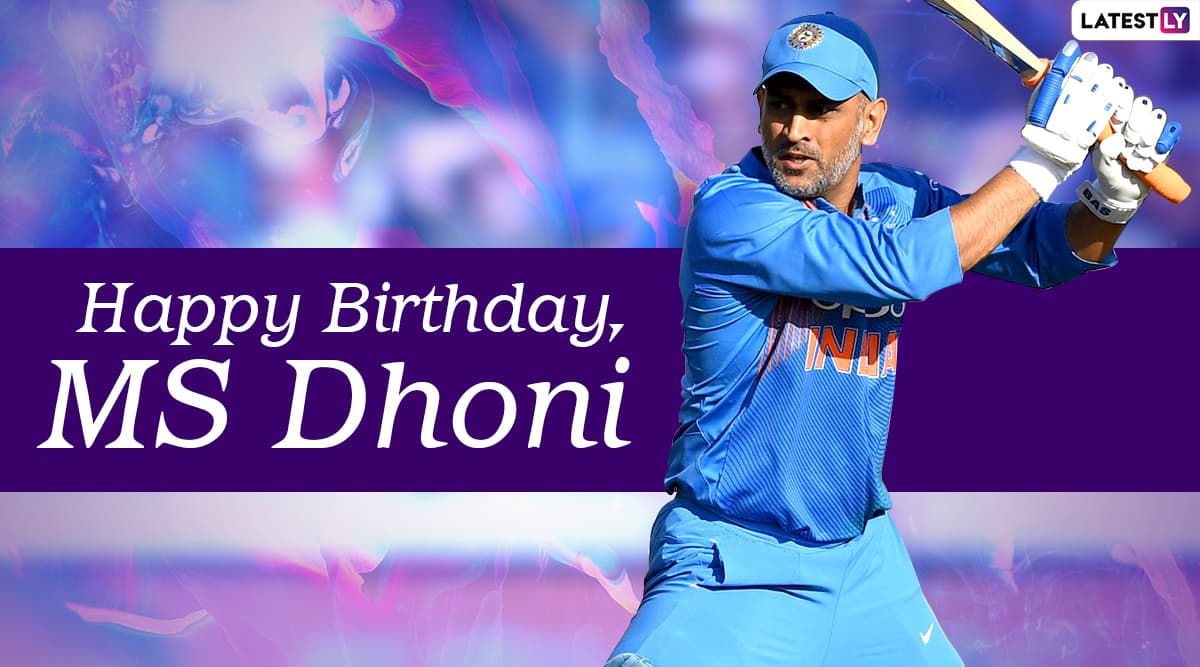 He became Indian captain in 2007. Dhoni LED Indian team became the world number one team for the first time in 2009
The Government of India rewarded Tony the Rajiv Gandhi Khel Ratna award in 2007 and Padma Shri in 2009, and Padma Bhushan in 2018 for his contribution to the sport. He was also named the ICC or die, player of the years, two consecutive years, 2008 and 2009.
Dhoni retired from Test cricket while leading the India tour of Australia in 2014 after playing his 98 test and then gave up T 20s and ODI captaincy in January 2017. However, he still has the most wins by India captain in both comprehensive Ball formats.
He is being called Thala by his Chennai super king fans. Dhoni has led the IPL franchise ever since the inaugural edition of the tournament in 2008. He played for a different team for two years when BCCI banned CSK. He has so far played 350 audiences and 98 T 20s. He has scored 10 773 and 1617 runs, respectively. In 90 tests, he scored 4876 runs, including 633 fifties in ODI. He has scored ten centuries and 73 fifties, which includes six hundred and 33 fifties.
As wicketkeeper Dhoni has taken 634 catches and has a world record of 195 stumpings to his name in international cricket, his 123 stumping's in ODI it's also a world record.
Dhoni lash played for India in the 2019 World Cup semifinal against New Zealand and has since been retiring. He was expected to return for CSK in the IPL.
Dhoni is a highly healthy player that has served our country.