On Sunday afternoon, nine tourists were killed and three others injured in the Kinnaur district of Himachal Pradesh during heavy landslides in the area. It was when heavy boulders fell on their tempo travelers during the landslide that triggered the incident.
According to the deputy commissioner of Kinnaur, the incident took place when multiple landslides due to heavy rainfall, collapsed a bridge and damaged the vehicles. The tragic death of around 9 tourists points out the fragility of ecology in Himalayan states.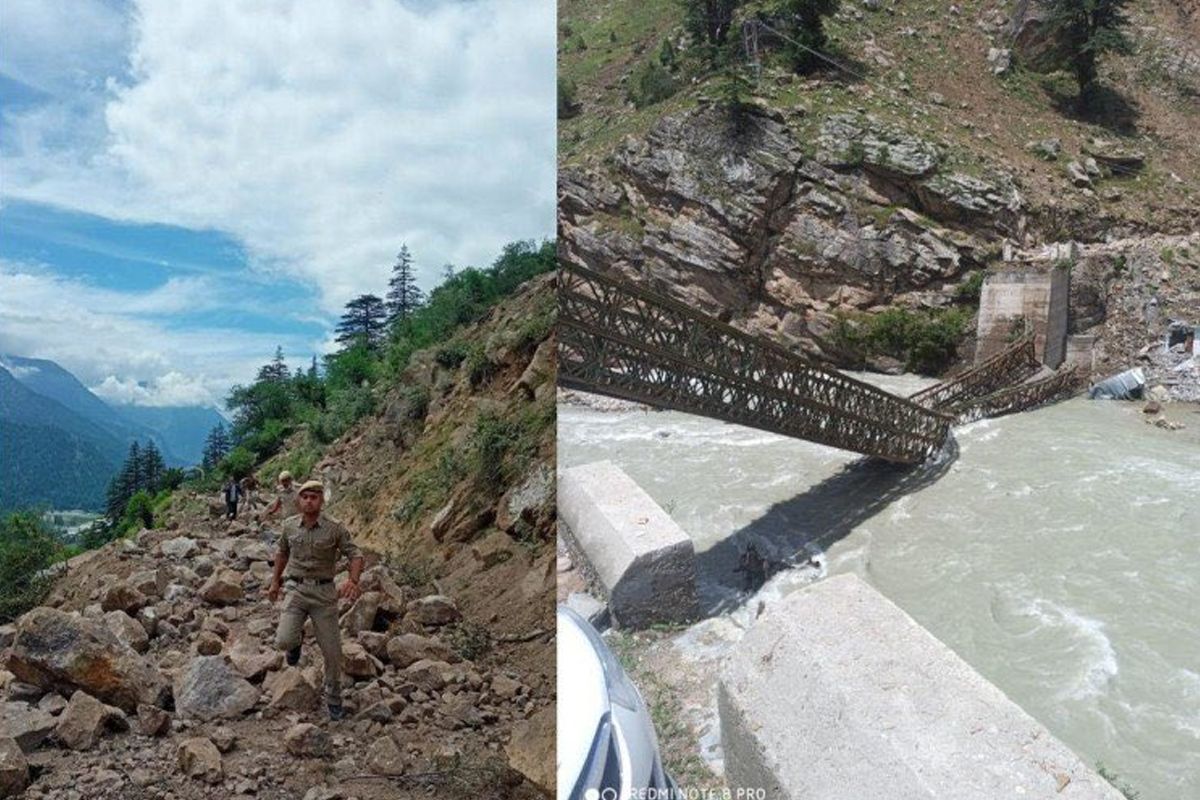 Among the nine tourists who died due to landslides, was a 34-year-old Ayurvedic doctor Deepa Sharma. Just a few minutes before her death, she tweeted her photo and wrote "Standing at the last point of India where civilians are allowed. Beyond this point around 80 kms ahead we have border with Tibet whom china has occupied illegally". This post was uploaded on 25 July at 12:59 pm. "Life is nothing without mother nature," said her earlier tweet. The death of this nature lover has been quite saddening for the whole nation.
PM Narendra Modi and President Ram Nath Kovind expressed condolences over the death of people. According to PM Modi, all the arrangements are being made for treating the injured. ₹2 Lakh for the next kin of the deceased and ₹50,000 to the injured have been announced from Prime Minister's National Relief Fund.
Chief Minister Jai Ram Thakur also expressed grief over the deaths and inquired about the accident. "I pray to god for the speedy recovery of the injured" he mentioned in his tweet.
Near Basteri on Sangla-Chitkul road, multiple landslides were triggered due to recent rain on July 25 at around 1:25 pm which resulted in the collapsing of a bridge and damaging vehicles. A video of the same was also made viral on social media, where boulders were seen rolling downhill and collapsing the bridge.
Recently, a video was also shared by one of the two survivors of the landslide. In the video, Naveen could be seen narrating his harrowing experience after they were trapped in the landslide. The video was shot few minutes after the tragedy. Naveen mentioned in the video, that he made several calls to the police and was finally able to get help.
This incident was quite disheartening for the nation. Who knew that a bunch of tourists who went to explore the beauty of nature would never return back. The dropping boulders which crushed the bridge like a matchstick are a source of worry for the tourists as well as cautious local residents.