Although working from home has provided us with a lot of advantages; including a few seconds commute to our workstation, some of us find it hectic, which might be because of a lack of proper workstation.
If you are also one of those who work by sitting on a couch, bed or in a backyard. Then I might say that you need to change this practice; as productivity is at its highest when you work at a proper setup, the one with a desk and chair. Therefore, we bring about some tips. These can help you in creating a workspace that contributes to your work from home success.
1. Find a suitable location
The first step involves finding a place that suits your requirements. For some people, it is quite easy to find the perfect spot. As they have an empty room that can be easily converted into an office. But I'm sure, most of us struggle in such cases; as we do not have that kind of a free space in our home.
Therefore, you can look for unused corners in larger rooms or can even use the space under the stairs. Kitchen table can also serve the purpose. But it has a drawback, as you will have to pack up your essentials before every meal. If you think creatively, then there can be several spaces that can be converted into an office workspace.
2. Ensure privacy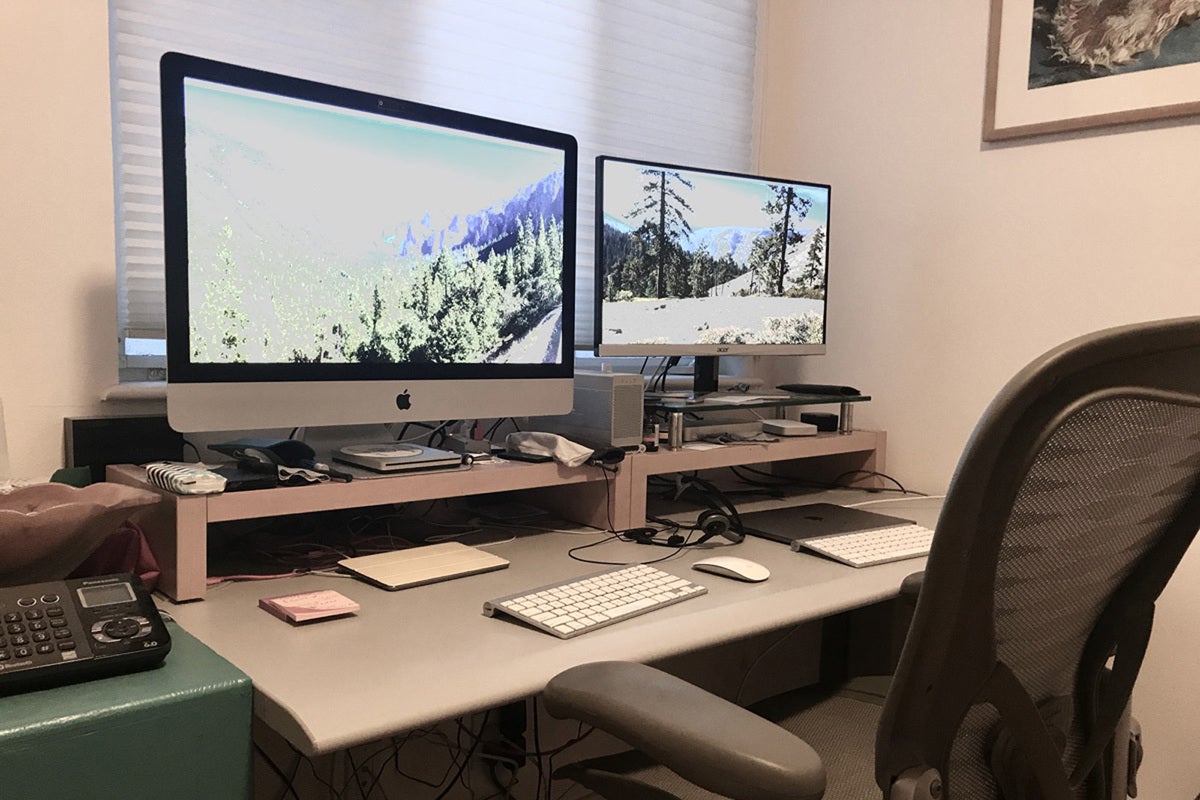 After finding a suitable location, you need to ensure your privacy. If your setup is in a separate room; then ensuring privacy would not be a great deal. But if your office is in a corner of the room; then you might find it difficult to separate work from household chores.
In such a case, you can have a privacy divider added to your setup. This could be a curtain hanging from a rod or a traditional divider that are placed on the floor.
3. Consider who else uses the space
You also need to consider the number of people using the same space. For example, will your kids be using the space for homework. Or you will your partner be using it for office work too.
Based on these considerations, you need to choose the space and furniture accordingly. You can place a two table desk wherein both you and your partner can work easily. Also consider any client visits and add a seating area accordingly.
4. Make the space comfortable
It is very important to make your workspace as comfortable as you can. It might be easy to grab a chair from dining hall and add it your setup. But sitting at your desk for several hours and without a back support can lead to posture problems. Try to find a suitable office chair; as they provide the correct support that is needed when you work for several hours.
5. Choose a right desk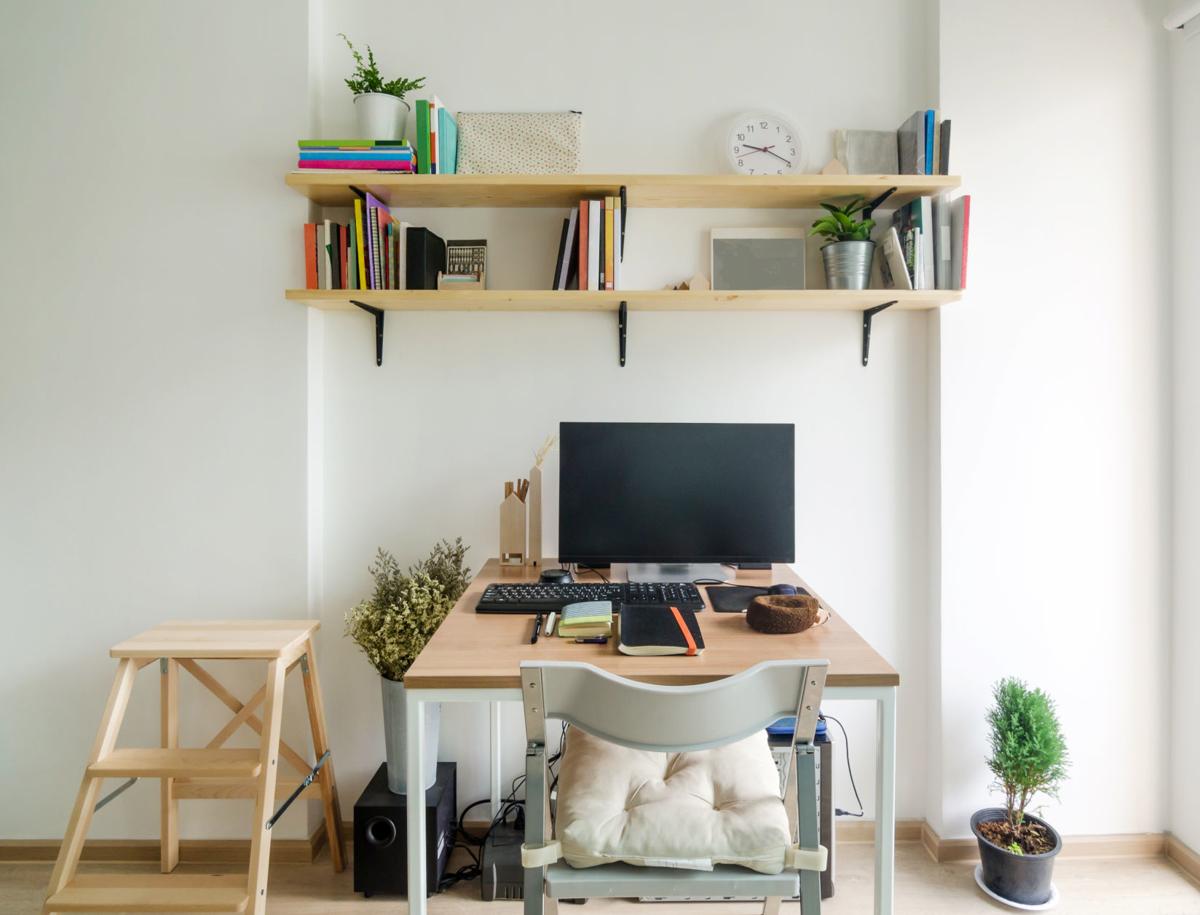 While working from home, you may spend a lot of time at your desk. Therefore, you need to choose a desk that not only fits in your budget; but also makes you comfortable and contributes to your productivity. It is advisable to get a standing desk as it has more benefits attached to them. You can also get a height adjustable desk wherein; you can sit whenever you feel like or stretch your legs by bringing the desk to a standing position.
6. Protection of important documents
Sometimes, there are sensitive documents that you can't just leave around, especially when the space is shared. So, it is advisable to in lockable cupboards. Where you can safely place your documents that you cannot put at a risk of losing. There are several beautiful and stylish locking drawers and cabinets that can serve the purpose.
These were some of the tips that you can follow while setting up your own office at home. Apart from this, there might be a huge list of things that need to be considered for the same. These may include, proper cord management, sufficient lighting in the room, proper utilisation of the space available and many more. The office can be set up at any corner of the house. It only depends upon how creatively you utilise the space.